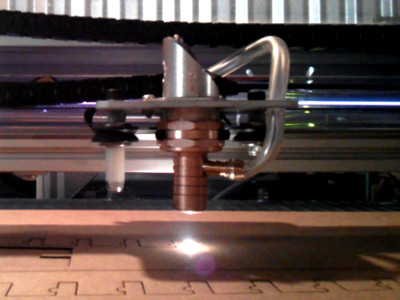 I finally added some essential info on laser-cutting your own cardboard-core surfboard kit to the build guide.
http://sheldrake.net/surfboards/make.html
The image here is the business end of my self-built laser, where the beam emerges from brass garden hose repair parts. The new laser production guide will help you find a much nicer laser cutter near you.